For a good many fashion collectors, the addition of a fur is something of a pinnacle—a moment where a luxury item has the rare power to transform an entire outfit from standard issue into unforgettably cinematic. But whether she opts for the sultriness of a '60s-era Sophia Loren (jet-black mink) or the chilly understatement of Margot Tenenbaum (honey-blond mink), chances are that, in her pursuit of the perfect piece, she'll make her way to the New York–based fur designer and manufacturer Pologeorgis, one of the largest in North America. Founded by Stanley Pologeorgis in 1960, the company has historically been known for its unmatched craftsmanship and innovative collaborations with the who's-who of the fashion world, among them Pierre Balmain, who designed Pologeorgis's first landmark collection in 1970.
Even the human figures in Domenico Gnoli's paintings loom so near the beholder that they become unreal and mesmerisingly textured. His beds, buttons and a brick wall are given equal attention and depth, Gnoli's soothing craftsmanship verging on muzak, except he wasn't joking.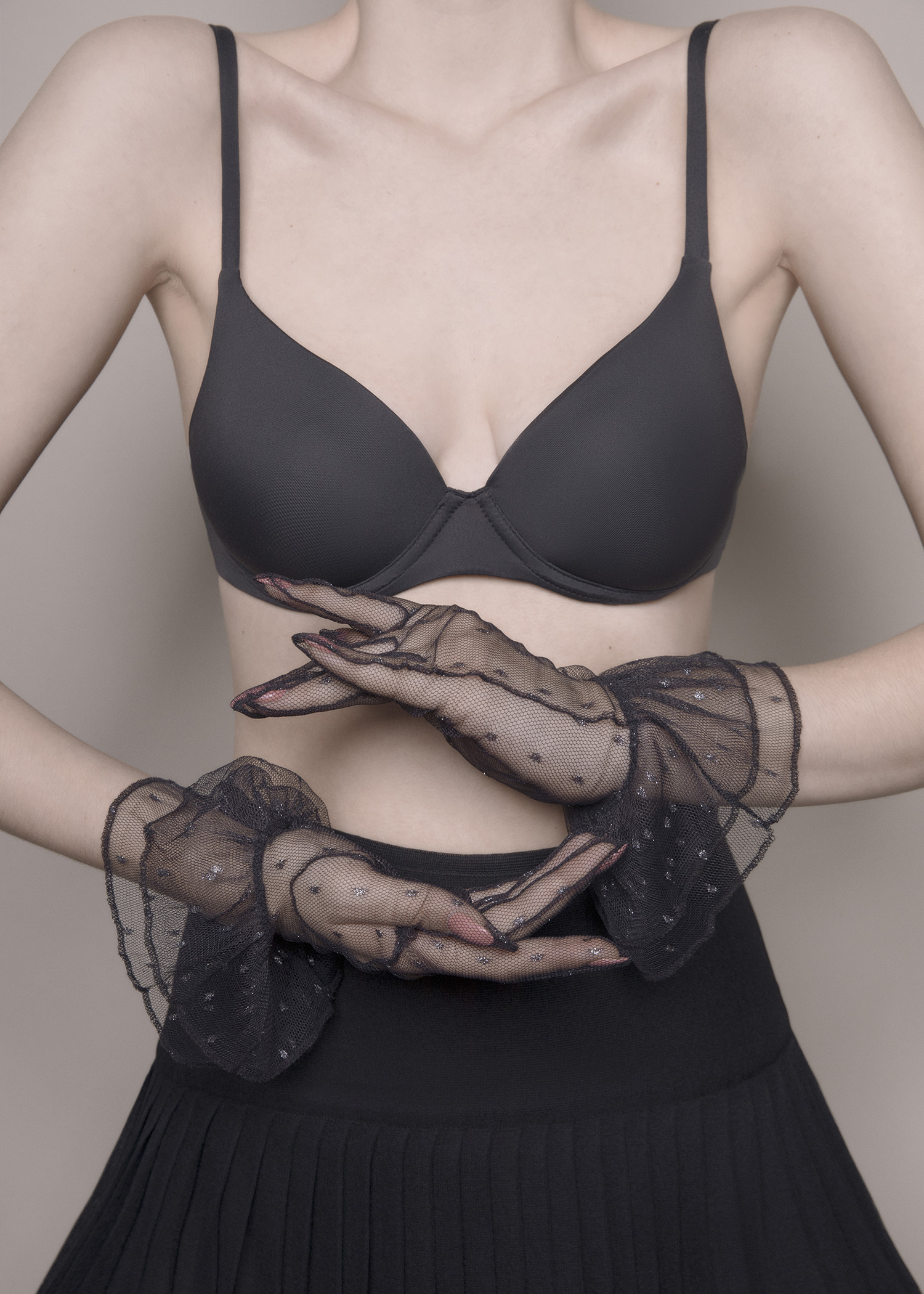 LEFT jacket PRADA; RIGHT skirt DIOR, bra STYLIST'S OWN, gloves RHANDERS
His gaze is deliberate, even reverent: at once eroticising and abstracting everyday commodities, this is an art with nothing uncanny about it.
dress DAVID KOMA
lipstick CHANEL
shoes CHRISTIAN LOUBOUTIN
photography SHINI PARK
art direction CAMILO GONZALEZ
styling MARIAN NACHMIA
writer SOPHIE DENING
fashion assistance MADALENA HERNANDEZ
production CUBE COLLECTIVE
retouch ALE JIMENEZ